Submission deadline: 30 September 2020
CALL FOR PROJECTS XR CONTENTS IN DEVELOPMENT
Organized by Stereopsia – the World Immersion Forum, The Booster – Narrative is a unique springboard for innovative filmmakers with an immersive 3D/XR project in development.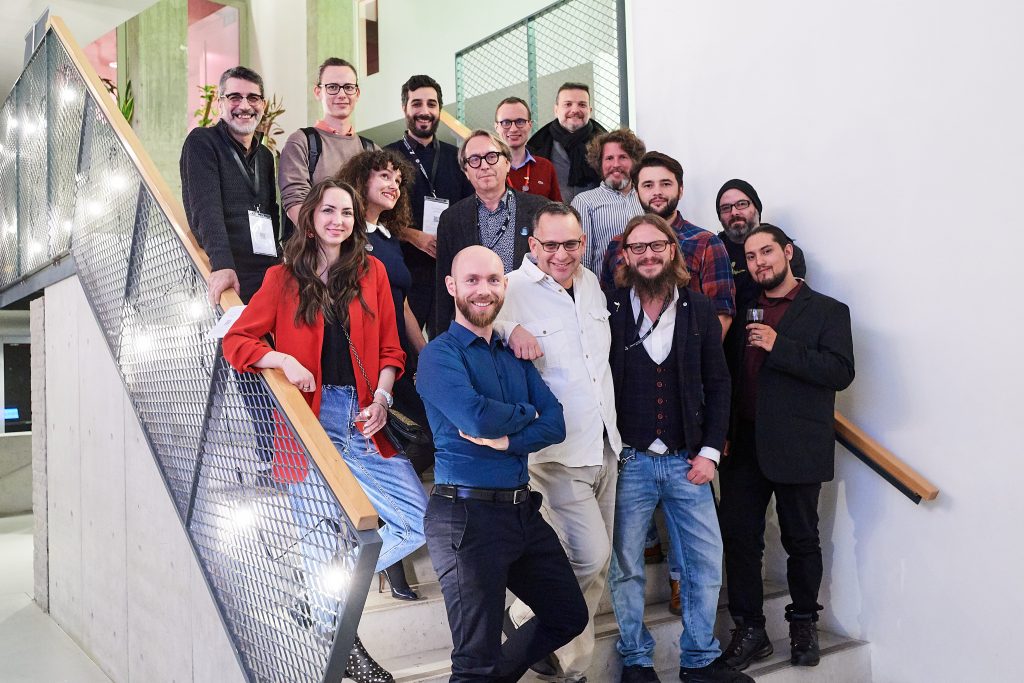 "We believe that innovative stories from independent creators are important for the future of immersive filmmaking and need help to reach their market and audience. Stereopsia is the only professional and scientific summit worldwide dedicated to stereoscopic-3D immersion and a perfect place to gather creators looking to expand their knowledge and network in this field. With the growing interest for XR, new opportunities for immersive contents are coming and innovative producers must be at the forefront of the market in order to succeed in transforming great ideas into releasable projects."
Coordinator of The Booster
The Booster – Narrative is a 3-day-program starting with an intensive, small-group, hands-on training led by international experts to master the art of pitching, get the latest insights & trends for the XR contents, industry and market, be at the forefront of the XR technologies and learn how to develop and finance a XR project.
The Booster – Narrative also offers its participants the opportunity to pitch their project to a jury of potential partners, co-producers, distributors and film funds, network in many socials, create new business opportunities by participating to one-to-one meetings and compete for the Booster Award, which will be given to the winner during the Awards Ceremony of Stereopsia held on 10 December 2021 at The Egg.
To be eligible to participate to The Booster, the candidate Producer must be at least one of the following:
 – An experienced S-3D/XR producer (for any of the types of contents listed in Article 4).
 – An experienced 2D producer who would like to make the often-difficult transition to S-3D / XR for some of his projects.
 – A person with a limited experience in production, but with a demonstrated artistic ability, such as a director or an artist.
The candidate Producer must demonstrate, at the time of submission of his project, his proficiency in English, both oral and written.
The Organizers reserve the right to decline a Producer if his/her proficiency in English is not sufficient to present his/her project.
The Booster is exclusively dedicated to projects for stereoscopic-3D (S-3D) immersive contents.
Three categories of immersive S-3D contents are of primary interest:
 – Contents that are intended for theatrical release;
 – Contents that are intended for XR devices/platforms/experiences;
 – Contents that are intended for immersive experiences/installations.
All contents must also have significant international sales potential.
Gaming experiences are not eligible to The Booster.
Previous editions have gathered projects coming from USA, Canada, Brazil, Colombia, Chile, France, Germany, Spain, Belgium, Poland, Austria, Ukraine, Russian Federation, Kenya and Philippines.
The Financiers are selected by the Organizers and the Coordinator.
In previous editions of the The Booster, the Financiers represented companies such as Atlas V, AS Media Consulting, Creative Europe, Demute, Digital Golem, Diversion Cinema, DV Group, Cassette for timescapes, Entertainment One, Film Fund Luxembourg, Infinity Festival, INVR.SPACE, Impulse Brussels, Les Films de la Récré, MK2 VR, Nexus Forward, Neotopy, nWave Pictures, Okio Studio, Potemkino, RedBull Media, SC Films, Scope Invest, Screen Brussels, Sola Media, Umedia, VRrOOm, VR Society, Wallimage Creative and WideVR.
The names of the Financiers will not be made publicly available until the start of The Booster, during Stereopsia.